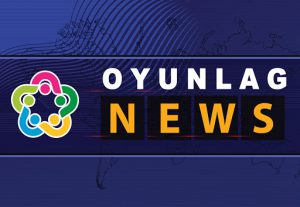 KINGURU-2011 INTERNATIONAL MATHEMATICS COMPETITION
FIRST PARTICIPATING TEAM
In June 1994, the organizers of the KINGURU competition, at their general assembly, the "Kengourou sans frontieres" international association was first established with the representatives of 10 European countries.
Since then, the number of countries and participants in the "Kangaroo" competition has been increasing year by year.
Since the students of "Oyunlag" school first participated in Kangaroo in 2006, 2007, 2010, 2011, representing their MU, now the door is open for all public and private students to participate.
In 2006 and 2007, Oyuunla students received the "Best Honors" team award.
Year Number of participating countries Number of participants
2009 46 (Mongolia participated officially 5,571,560
2008 42 Intellectual, Beginning, Mon-Turk,
5.106.709 participated by the 1st school
2007 4,504,202 attended by 36 intellectual schools
2006 3.933.935 attended by 36 intellectual schools