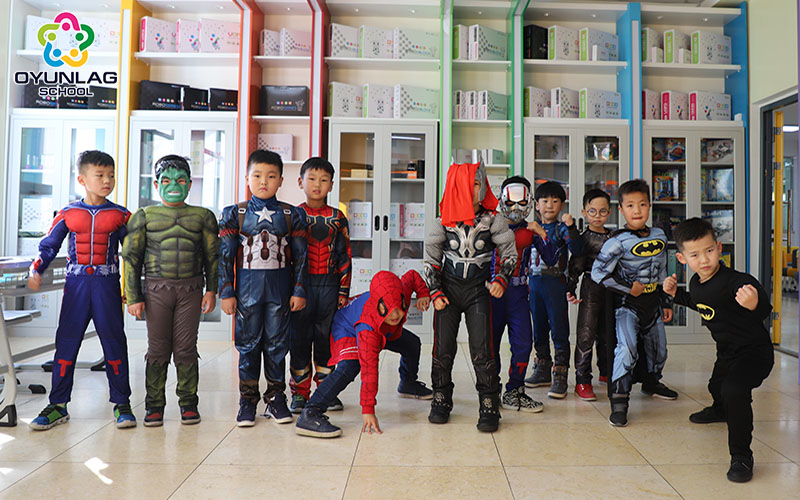 On October 24, 2019, the creative activity "Let's dress up as fairy-tale heroes" organized by the teachers of the foreign language department was very good. More than 900 students from grades I-XI of our school actively participated and awarded 5-day lunch vouchers to the winners of each category. Here are our best students.
I-III class female category: 1st grade student Nominkhuslen
       In the male category of grades I-III: Munkhtushigi, a student of the 3rd grade
       In the female category of grades IV-V: Michelle, a student of grade 4
       IV-V male category: 4th grade student Munkhjin
       In the female category of classes VI-VIII: Indra, a student of class 8b
       In male category of grades VI-VIII: student of grade 7a Ulziybayar
       In class IX-X female category: 10c student Gandhi
       In the male category of IX-X classes: 10b students Mukh-Ireeduy won.
I would like to express my gratitude to all the parents who put their time and passion into everything from the students' clothing, make-up, and hairstyles. We also wish our creative and responsible students and English teachers a warm holiday.