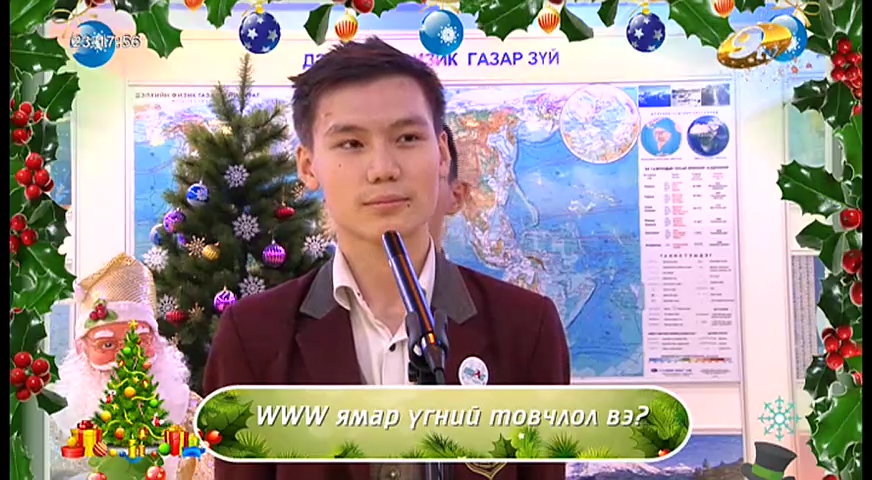 Oyuunlag AHA, who was tested by Oyuunlag
Internet, electronics and information environment has been created around where we live and work. Children who study and work in this environment should have high level of knowledge and education in this field. More than 100 high school students successfully participated in the New Year holiday episode of the AHA program, competing with their knowledge and intelligence.
Congratulations to the students who won the first place by mobilizing their knowledge and skills and setting an example for their peers.
May your intellectual eyes always be bright and optimistic!
[wonderplugin_video iframe="https://youtu.be/73eg452bDCM" lightbox=0 lightboxsize=1 lightboxwidth=960 lightboxheight=540 autoopen=0 autoopendelay=0 autoclose=0 lightboxtitle="" lightboxgroup="" lightboxshownavigation=0 showimage=" " lightboxoptions="" videowidth=600 videoheight=400 keepaspectratio=1 autoplay=0 loop=0 videocss="position:relative;display:block;background-color:#000;overflow:hidden;max-width:100%;margin :0 auto;" playbutton="http://oyunlag.edu.mn/new/wp-content/plugins/wonderplugin-video-embed/engine/playvideo-64-64-0.png"]