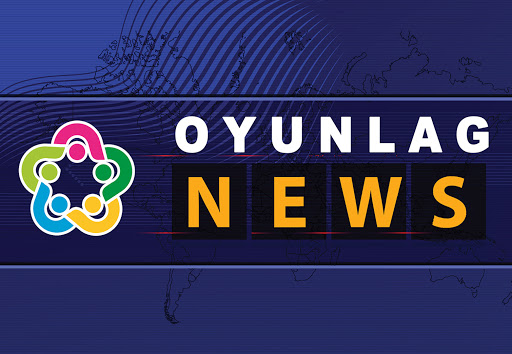 On the activities of the Report School of Intelligence
Director D. Batsaikhan's speech:
All the teachers and staff who prepared and presented dynamic, strange and wonderful performances in the 2012-2013 school year, organized within the framework of Child Development Activities. , we would like to thank our talented children.
    I would like to express my gratitude to the parents who came to watch the report process and who always support our work and give us their kind gifts.
      In order to expand the inclusive education of Duguilang, all students are given the opportunity to view the lessons of the circle through the school's website.
   Within the scope of child development, 15 types of circle trainings have been successfully organized this school year, 189 students have participated in regular daily trainings, and more than 580 students have participated in online trainings of their school.
       We would like to introduce some of our students who have won championship gold, silver, bronze medals and awards for their achievements in arts, sports, and education at the level of the city, the country, and the district.
           E. Enkhriilen and B. Amartuvshin, 10th grade students who are making a name for their school and community by showing excellent results in the City Championship Speech and Debate Art Competition
  Talented students Gan-Erdene, Enkhjin, Ganchimeg, Uchralham, and Khaliun Capital Governor E. Bat-Uul, who won gold, silver, and bronze medals at the Hot District Championship Chess Tournament by playing chess, which is a miracle of skill, the school's chess team 4- These chess players have a lot of success stories, such as winning the 1st place and winning the district championship of private schools.
   The basketball team, coached by E. Uyanga, a first-class sportsman, invites its athletes. There are many success stories of these athletes who showed us the beauty of basketball. He won 8 silver medals in the recently held Bayanzurkh district basketball tournament.
 Tamerlan Rey, 4th grader, State Champion and City Champion of the Skating Sports Festival

 Surenjav, bronze medalist of Bait Sur State Championship, deputy master of sports,

 Amarbold, a student of the 10th grade, is the vice master of water sports

Sukhbat, the 5th grade student, is the junior city champion of Sarpon Samping

 Art gold and silver medalist students of Children's Palace Bat-Erdene, Nomiulin, Michidmaa, Chingun, Amgalanbayar, Saruul, Enkh-amgalan, Mungaljin

Gold and silver medalist student of the football city district championship Gold and silver medalist student of the Golden-Uchral Peace, Faith and State League competition G. Altangerel

Our students, who are studying English and Chinese, which are world languages, have a lot of success stories. Zolboo, Enkhbold, Manduul, Geret-Od, Binderyaa represented their school and class at the Ulaanbaatar English Olympiad.
The number of students who won medals in the city and district olympiads in specialized science subjects such as mathematics, physics, chemistry and biology has increased.
       B. Altangerel, M. Chinsanaa, Tzompbayar, B. Enkh-Amgalan, Shinkhuchit, Erhes, Uyanga, Buyanzaya and their brothers and sisters, who won the gold and silver medal of the P. Enkhbold National Mathematics Competition and won the city district championship multiple times, are coming out. silver and bronze medalist students of the national and city championship S. Dolgoon, M. Temunun, Gunbileg, O. Tushig, Nomin-Erdene, MS. Temunun, Sugarragchaa Tenun, Oidov, Hulan, Mungaljin, Sanchir, Odongoo Nomin, Mergen, Nyamgerel, etc. We are proud of our students and our teachers and educators.
  On behalf of the parents and all the students gathered here, we would like to express our warm gratitude to our students who are a role model for others, proud of their achievements and everything they have learned.
 May you be a silver bird that has flown from the golden nest of your mind and soar all over the world.