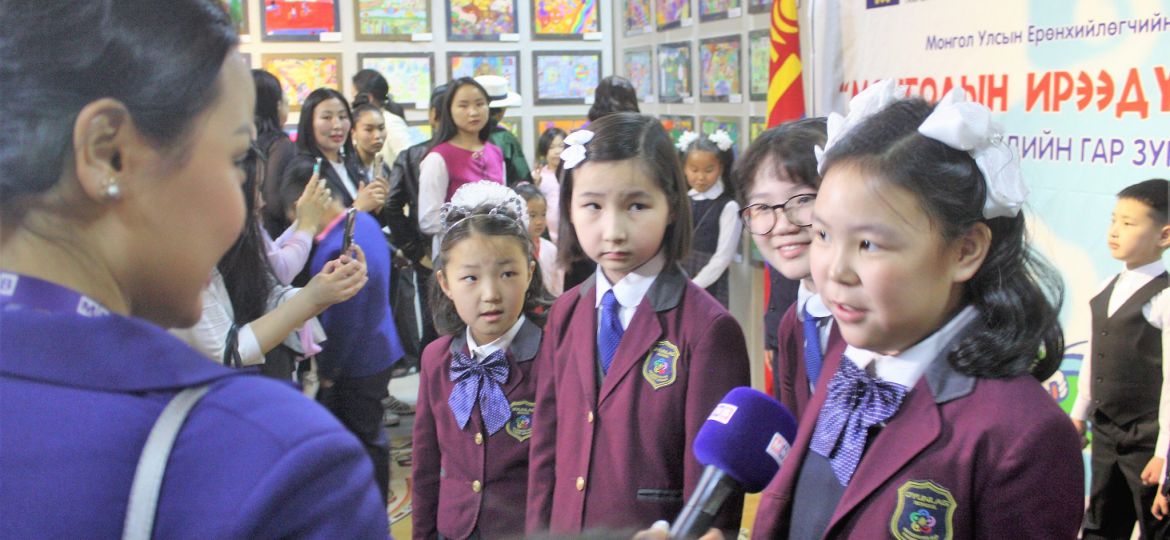 "THE FUTURE OF MONGOLIA-MY FUTURE" IN THE CONTEST OF THE COUNTRY'S HANDICRAFT....
 In anticipation of Children's Day, the Office of the President of Mongolia, the Committee of the Union of Craftsmen of Mongolia, and the non-governmental organization "Future Mongolia" cooperated to support the right of children, who are the future of our country, to freely express their opinions, to increase their participation in social life, and to express their inner world, dreams and thoughts. More than 1,500 small artists aged 6-18 competed in the "Future of Mongolia-My Future" hand-painting competition organized with the aim of bringing decision-making to the level of decision-making through hand-painting.
Only a noble person called a teacher will guide you in the technique of drawing, how to feel, bring out and depict your inner thoughts. A child's creative search attitude depends on the teacher's teaching method. Every child has their own world, so the pictures they draw have their own colors, narratives, and beautiful visual values. Stripes, lines, colors, and every coloring solution is the inner language of a child.
Congratulations to art teacher B. Sanduidaa and our little artist children, who are always admirably successful in the competitions they participated in. I am always proud of you.
LET THE INTELLIGENCE EXPAND.