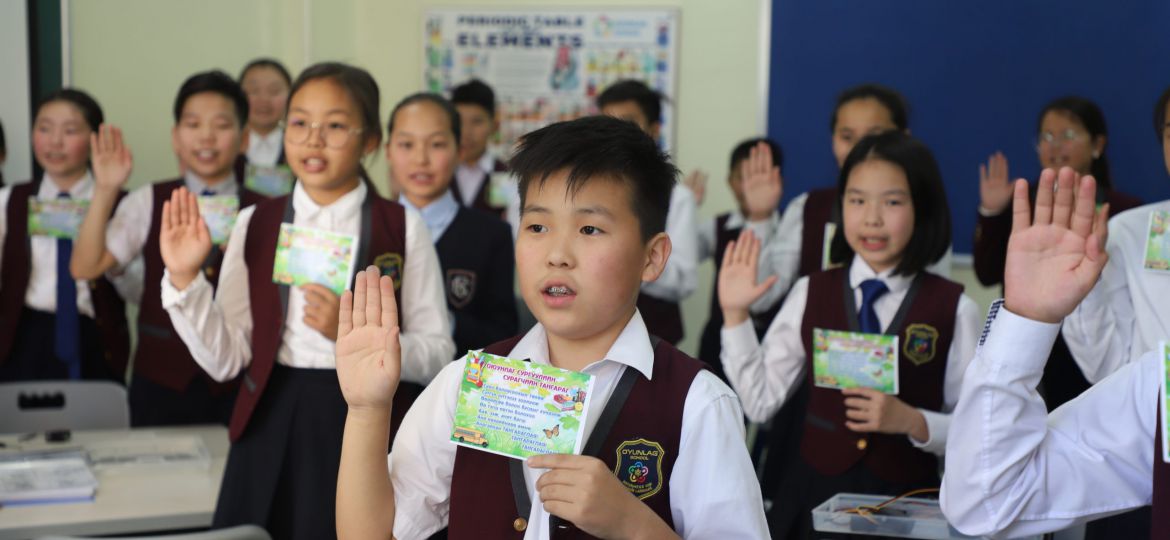 Around 950 students with wings of their dreams united under one goal in the academic building of "Oyuunlag" school, filled with children's voices, aware of their responsibilities to their parents, dear teachers, friends and classmates, and the swearing-in ceremony ended successfully.
"STUDENT'S OATH"
For learning
Put your heart into it
Respect yourself and others
To become an equal citizen
Dear parents and teachers
In front of your friends
I swear, I swear, I swear!
We wish the responsible, creative and intellectual students who have taken the oath great success in their studies and hard work.