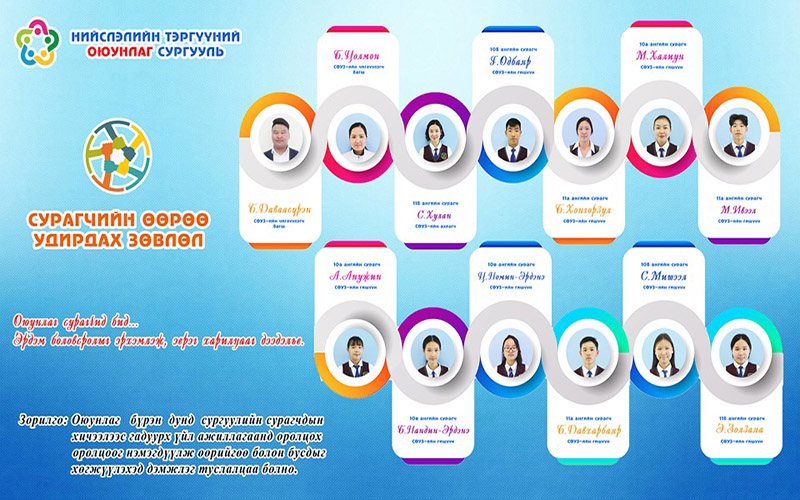 The council aims to help and support the development of students' talents, as well as increase their participation in extracurricular activities and develop themselves and others by valuing academic education, valuing positive relationships, and seeking progress, setting an example for their peers.
Let's strive together to learn as a leader in the society as a positive, intelligent student with a sincere desire to learn.
Social studies and public speaking teacher B. Davaasuren is the guiding teacher, aerobics and physical education teacher B. Tsolmon is the head of the school board, S. Hulan, a student of the 11th grade, and 11 leading students of the school are working together.