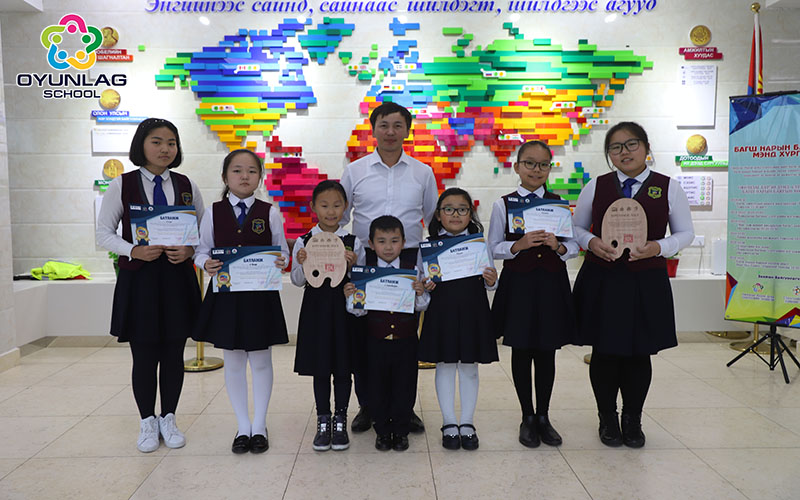 More than 680 miniature painters from the capital and local areas participated in the painting competition held among elementary school students as part of the 45th anniversary of Mongolian-Japanese cultural exchange. The students of our school's "Intelligent Brush" club have achieved great success. In the 9-12 age category: 7a grade student L. Itganaran "The First House", in the 6-8 age category: 3b grade student N. Nomundar "Gutgaar bair", 1g grade student S. Samandbadraa in the best 100 works.
3b grade student E. Hulan
3rd grade student B. Enrel
5a student B. Molor
5th grade student U. Tselmeg
7th grade student B. Sondor
8th grade student B. Yesui was selected and awarded with "CONFIRMATION". Warm congratulations to Duguilang teacher B. Sandui and the successful students.