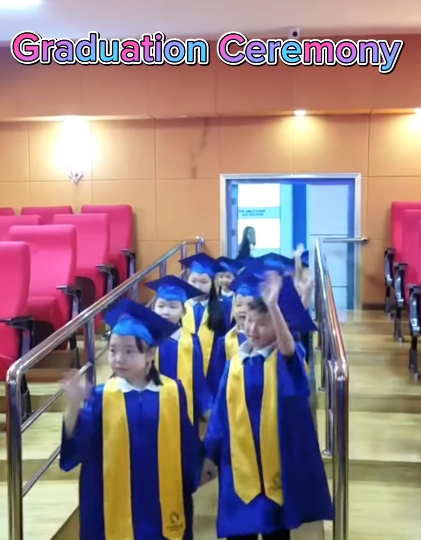 On 26.05.2023, more than 120 students of the 1st grade presented their knowledge in English lessons to their parents, guardians, brothers and sisters, class teachers and peers and had a day full of memories. Our little students confidently recited the songs they had learned and memorized poems, and reported on the lessons they had learned in the context of a certain topic.
This academic year, my children have successfully studied the English Code Starter Level of the Pearson educational organization in England and received an internationally recognized certificate.
To all the guardians who came to our celebration and to the teachers of the foreign language department who successfully organized the celebration, we wish you happiness and good luck.